Virtual Tour Legend Garden
Surroundings Homes Facilities Services Activities Map
5 minute drive to Beijing Capital Airport, 389 European style idyllic apartments and houses, surrounded by vast greenery and lake. Golf, tennis court, gym, parking lot, supermarket. 3 to 5 bedroom.
Management fee: USD1.3/month/sqm.
Car Parking fee: Included in the rental.
Managed by: Beijing Bao Li Property Management Co. Ltd.

Facilities: tennis court, swimming pool, gym, sauna, children playground, restaurant, supermarket, coffee shop, laundry service, information, bar, cable TV

Bed
Bath
SQM
USD/month
apartment
2
2
160
1850-3200
townhouse
4
2
265
4000-6000
semi-d
3
2
275
4000-6000
row-house
4
3
330
5000-6500
----------------------------------------------------------------
Take a walk in the park - step outside of your front door! When strolling along one of Legend Garden's pleasant walkways you can take the time to enjoy the picturesque beauty of your surroundings.
With a thoughtfully designed environment, two thirds of Legend Garden's area has been exquisitely landscaped providing all year round greenery and a variety of seasonal flora. Central to this park-like atmosphere is the 8000 m2 lake which is spanned by elegant traditional-style Chinese bridges.
Individual homes, each boasting their own spacious private garden, are dotted around the lake providing the ideal environment in which to relax and enjoy the surroundings.
---------------------------------------------------------------------------
Legend Garden Villas can provide a range of western-style homes designed to satisfy a multitude of tastes and requirements. In sizes ranging from 102 m2 to 330 m2.
With a bright and spacious eat-in kitchen, breakfast-time becomes a family occasion! Fully equipped with the latest western appliances and cabinets, the family can enjoy their meal whilst admiring the scenery outside. Newly renovated homes also offer centrally heated comfort and the finest new furnishings.
400sqm , 4br RMB40000
Houses begin at 265m2 and come complete with their own spacious private garden and garage. Each house has been specially designed to provide a luxurious, convenient and functional living environment. Offering a range of styles from 4 to 5 bedrooms, each house provides ample living and storage facilities. The large living, reception and dining areas make relaxing - or entertaining - a pleasure.
Apartments come in a range of sizes from 102m2 to 258 m2 and have been thoughtfully designed to maximize the use of space. Each apartment provides a pleasant, comfortable and convenient living environment.
Whichever style or size you choose, you are assured a home with a view at Legend Garden Villas.
-------------------------------------------------------------------------------
Legend Garden Villas has been designed and located to put everything you need within easy reach. Our on site restaurant serves up an appetising array of Chinese and Western dishes whilst the nearby Shopping Mall is the perfect place to find those essential everyday items.
A convenient shuttle bus service also operates between Legend Garden and downtown Beijing providing an easy route into the city for work or pleasure.
For those with an active lifestyle, the Legend Garden Golf Club provides an all-season driving range and putting green and a host of other sporting activities including swimming, tennis, squash as well as a fully equipped gymnasium and sauna. After an activity-packed day, you can relax at home and take advantage of a host of multi-lingual Television Channels including CNN, HBO, National Geographic and Star World.

For those with children, there is an on-site Swedish School and Kindergarten with the International Schools nearby. There are also two playgrounds, a baseball camp, a horse course, a soccer field and an ice-rink in the wintertime for those after-school moments.
---------------------------------------------------------------------------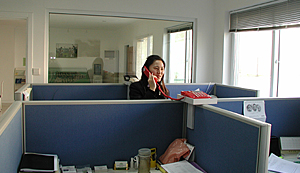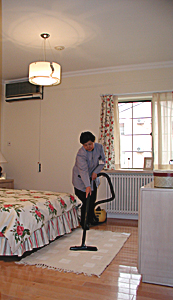 The experienced management at Legend Garden Villas can provide a range of additional services to make your life both more comfortable and easier.
To keep your home in tip-top condition, they can provide experienced tradesmen to undertake in-house maintenance and gardening duties. A full house cleaning service can also be provided to alleviate you of the burden of those necessary but time consuming chores.
To make life a little easier, they also provide a postal service and ticket booking facility. For the homeowner. Legend Garden Villas can also undertake any professional leasing requirements that you may have.
With professional English-speaking staff on 24-hour call, you can be sure that help is never far away.
---------------------------------------------------------------------------
At Legend Garden Villas we believe in involving our community on both a professional and social level.
Our Housing Committee holds regular meetings to both discuss and inform our tenants about issues of importance to the Legend Garden community. In addition, a full range of social events are staged throughout the year to make Legend Garden Villas a fun and happy place to live. Regular coffee mornings and beer evenings are held with Parties staged for important milestones in the calendar, such as the Moon Festival, Halloween and Christmas. Other activities such as BBQ's, Tree planting and Garage Sales are also a regular feature of life in Legend Garden Villas.
---------------------------------------------------------------------------